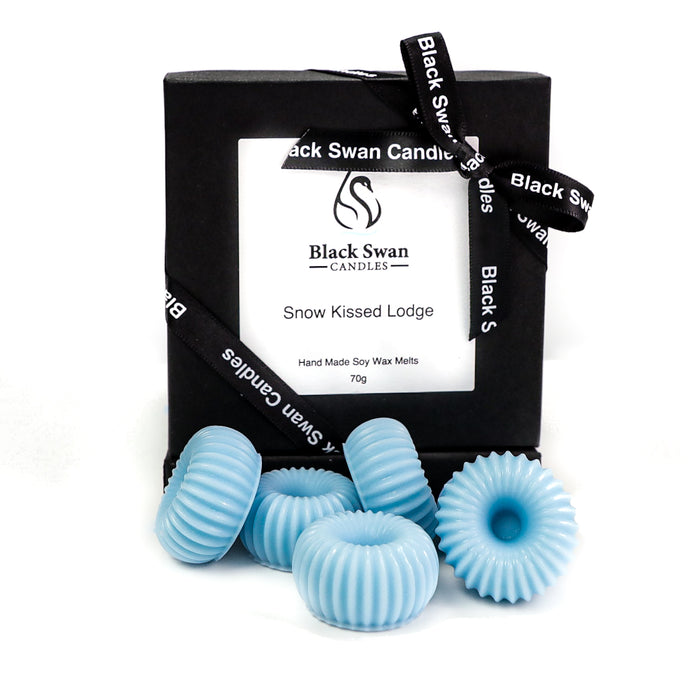 Black Swan Candles - Snowkissed Lodge Wax Melts
Original price
$9.02
-
Original price
$9.02
Enjoy free delivery on orders over £25!
♥ FRAGRANCE DESCRIPTION - Snowkissed Lodge Cool & revitalising, this fragrance comes alive through a festive palette of pin, sparkling hints of lemon & menthol nuances of eucalyptus. All of this reaches into a heart of winter fruit, enhanced by floral touches of jasmine & lavender while the warmth of amber, moss & musky undertones completes the fragrance.

♥ HANDMADE - and hand poured natural soy wax melts. These beautiful wax melts have a gorgeous and a strong scent which melts down in a wax melt burner. Sold in packs of 8 melts (approx. weight 70gr). Due to the nature of this natural product, variations are possible.
♥ DIRECTIONS OF USE - We recommend burning your wax melts for at least two hours at a time. Black Swan wax melts can also be used with electric burners. Depending on the size of your wax melt/oil burner, you will need one or two wax melts, but we recommend using only one at the time. These can be burnt many times until the scent is used. Never leave a burner/candle unattended and never let your burner burn dry.
♥ INGREDIENTS - We use 100% soy wax which is cruelty and vegan free, fine fragrances, recyclable packaging.
♥ BLACK SWAN - wax melts are perfect gifts for anyone. Especially on Birthdays, Weddings, Valentines, Christmas, Anniversaries and Mother's Day gift. And other special occasions.
Our Pledge
Handcrafted in the UK, Cruelty-Free, Eco-Friendly Packaging, Family-Owned, Premium Natural Ingredients.
Delivery time
1-3 Day Express & 2-4 Day Standard Delivery Options at Checkout.
Free shipping on all orders over £25.